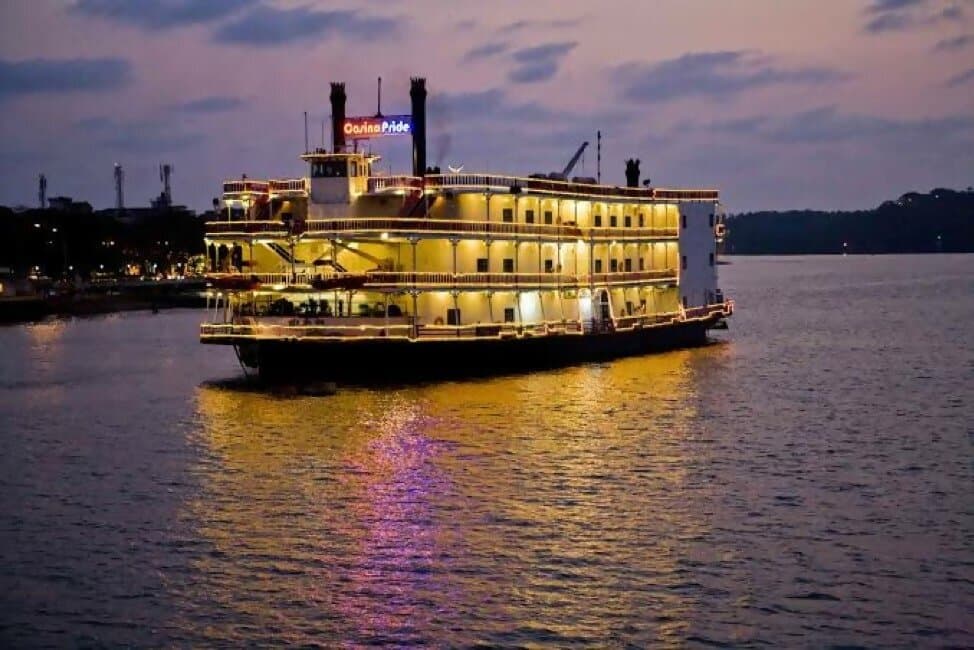 What future holds to the floating casinos in Goa?
Goa is the only state in India that permits live gaming. Currently there are six offshore casinos that allows live gaming and eight land-based casinos which are permitted only for electronic games operation in Goa. The popularity of the floating casinos has been rising exponentially.
Goa's casinos are an important part of the states operating budget which contributed Rs4. 11 (US$ 57.7M) in taxes and fees to the governments fund in the most recent year. In spite of this, offshore casinos faced a great threat from the government for many years. However, it was the inconsistency of the government that allows continuous operation of the offshore casinos in Goa. Although the government has been charging the offshore gaming, it's just a petty for a serious gambling business.
These days seems to be a real threat for casino operators since they're urgently forced to relocate. The Times of India reported that, "the Corporation of the City of Panaji (CCP) had unanimously resolved not to renew the trade licenses of the six shipboard casinos." (Source: CalvinAyre.com)
In addition, the Panaji Mayor Uday Madkaikar strong articulate that he will not renew the business permits of the six offshore casinos anymore until relocation is done. Several reasons include:
The six offshore Casinos in Mandovi River are polluting the environment.
According to local leader of the main opposition, the Indian National Congress, Luizinho Faleiro, "It is an evil (the casinos) affecting Goan society. Many young Goans are falling for this culture, ruining their life and destroying the families."
The streets of Panaji are full with parked vehicles- causing troubles to those who lived in the area.
On the other hand, the casino operators deny the allegations and argued that the industry is creating jobs for locals. The former Goa chief minister Manohar Parrikar signify that casinos have brought jobs, revenue and also enhanced the state's tourism industry. Yet he made an announcement that all offshore casinos must shift to land-based operation within three years if they wanted to continue doing business in Goa. The operators have indicated that they would agree to move, as long as the government can provide the necessary infrastructure, including sufficient dock space to pick up and drop off the casino visitors.
So far the government has been looking for possible locations, Aguada Bay seems to be the most feasible one. It acts as a stopgap solution until a new designated land based gaming zone can open.
Plans to bring the floating casino on land in the vicinity of the Mopa Airport has been suggested, however construction on the airport has been relatively slow. Will it go well to the casino industry?